The Best Pitch Deck Templates
The key is finding pitch deck templates that are 1) designed by someone who knows what they are doing; 2) are customizable with minimal headache and/or skill with graphic design needed; 3) don't cost a fortune.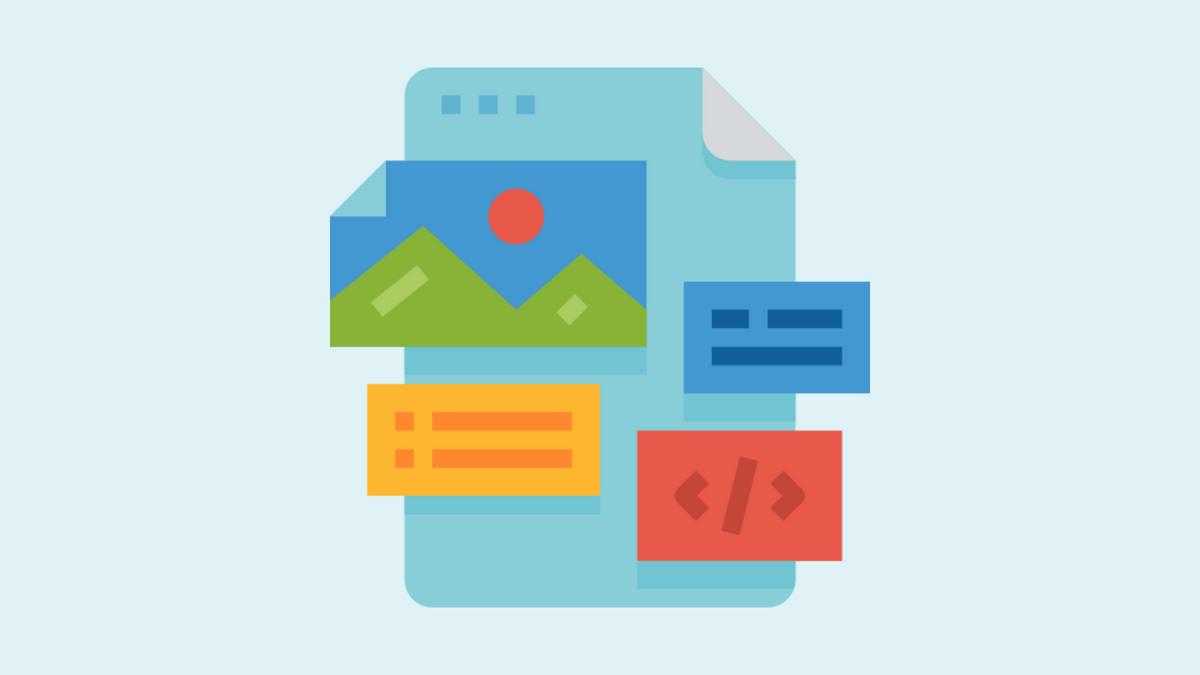 On Tuesday I talked about whether or not it is a good idea to use a pitch deck template. If you didn't get a chance to read that post you can find it here. If you are feeling lazy and don't want to read that post (shame on you!) I will reiterate why pitch deck templates can be helpful.
In short, a pitch deck template can save you lots of time, and headaches, if you plan to design your own pitch deck. The key is finding pitch deck templates that are 1) designed by someone who knows what they are doing; 2) are customizable with minimal headache and/or skill with graphic design needed; 3) don't cost a fortune.
My Picks for the Best Pitch Deck Templates
A few months ago I decided to have my graphic designer (thanks Itallo!) build me a pitch deck template that I could use for a variety of purposes. While designing what I wanted in the deck I reviewed other pitch deck templates that were available. Instead of showing you individual templates I liked, I'm going to point you toward sites that have a variety of pitch deck templates to choose from.
Canva

I just upgraded to a Canva Pro account yesterday. I've been using Canva for a long time now. Mostly for video thumbnails or for featured image graphics on my blog posts.  Because I work with a lot of startups every year, designing their pitch decks, I decided to upgrade to a paid Canva account in case I am looking for something specific in terms of pitch deck designs. My team and I may never use one of Canva's templates, but that doesn't mean they can't provide inspiration for us.
From the screenshot below you can see that Canva offers a lot of good looking templates. Some offer real-life imagery but the vast majority use iconography.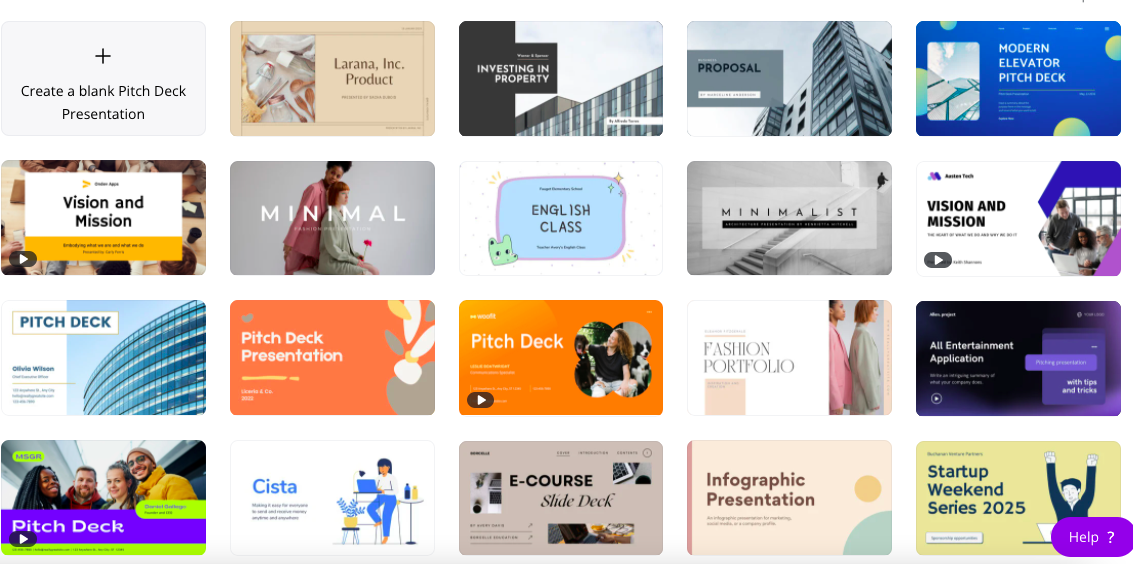 There are instances where I like to use real-life images in the decks I design. They work well within industries that are highly visual. But, for the most part, I stick with using icons. because I don't want the images to distract the viewer. They should enhance the deck. Not be all the person sees.
With Canva a Pro account will cost you $119/year. You can also download one deck for a fraction of that cost.
Beautiful.ai
While Canva does more than just offering pith deck templates, this company focuses on them. They have even gone so far as to mock up templates based on popular startups such as Peloton (we love our bike!) and Tesla.
I think they do nice work. But I wouldn't choose one of their templates over many of those that I found in Canva. My knock on Beautiful's design, especially the Tesla mockup you can see below, is that the slides they include were overly focused on the product and did not tell the story of the problem the company was looking to solve and there was no Ask slide or Use of Funds component.

Pricing starts at $12/month and they do offer a free trial.
My Own Template
Of course I am going to mention my own template. I wouldn't have paid Itallo to do the graphics or put it up for sale if I didn't feel like it is a good template.
It happens to be the least expense of the options, at $9. Ok, ok. You can get it for half that using code "halfoff" at checkout (while the discount code lasts. Which is until I feel like removing it 😳). You can find it here.
The structure is built to cover all the major pieces a pitch deck should cover. Including the following slides: Title, Problem, Solution, Market, Projections, Team, etc.
The template is also fully, and easily, customizable. That includes the ability to change up the color palette to match your brand. On the hidden 13th slide we provide you with a bunch of icons to choose from.
Which is the Best?
If you are looking to go as inexpensive as possible go with my template. I've used it with lots of clients who were successful in their fundraising efforts. Heck, I'll even take a look at your finished product and give you some feedback and/or suggestions.
If lots of options are what you are looking for, I'd go with Canva. The Pro account is worth the money for access to every template they have. Plus, using their system will help you level up other areas of your business.
---
Enjoy this post?
Please consider sharing it with other people who might be interested in this type of content.
Or, if you have suggestions for topics you'd like me to cover just hit reply and send me your suggestions.