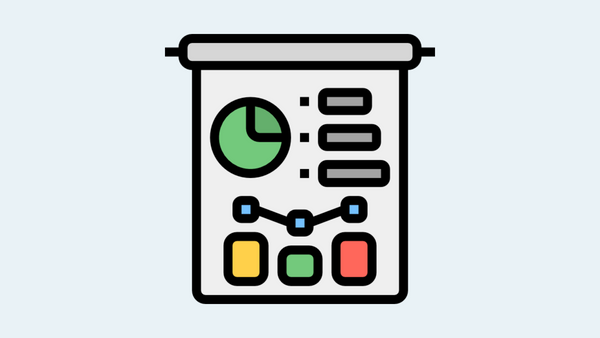 The Best Financial Projection Templates
This post rounds off a series of articles I have done sharing some of the resources and templates available to founders who need to create funding documents, including financial projection templates I recommend.
---
This post rounds off a series where I have shared with you some resources for creating documents that founders often need for raising capital. I've shared with you the best pitch deck templates and I've even gone so far as to create a business plan template you can use, inside Notion, that mirrors the template I use with my clients. As part of creating a pitch deck or business plan, you need to produce financial projections.  I recommend starting with these two financial projection templates.
The SCORE financial projection template
This organization is a non-profit that provides free consulting. In my experience, the volunteers are usually semi-retired or retired professionals from various industries. SCORE is either directly associated with the Small Business Administration (SBA) or is at least a strategic partner of the SBA.
I have used their free template easily over fifty times. It is a well-done financial projection template that includes all of the key pieces. Including the main accounting spreadsheets you will need (Cash Flow, Balance Sheet, and Profit/Loss).
What I like about the template is that you only need to think through your first year's worth of sales and expenses. To get to what subsequent years look like you just tell the spreadsheet what amount of growth you anticipate from Year 1 to Year 2 and so on.
One challenge is that, based on how it is structured, the template is really designed to work best with companies that produce a product. You can make it work for service-based businesses and tech startups but it takes understanding how the spreadsheet flows between tabs.
ProjectionHub
I've known Adam, the founder of ProjectionHub, for some time now. His business specializes in providing financial projection templates that are more customized for certain industries.
They have templates for coffee shops, gyms, SaaS companies, e-commerce, food trucks, two-sided marketplaces, and even cannabis-based companies.
Their templates are not free. But in instances where Adam has a template specific to the industry of a company I am working with I have found a lot of value in paying for their templates.
That is really the only downside I have found with ProjectionHub. There are just instances where they don't have a template for an industry I am working in.
But, the support Adam and his team offer are fantastic. I once had an issue with a template of theirs and they fixed it within less than an hour.
---
Without a doubt, I recommend using a template. I have worked with clients where their CFO has created a custom financial projections template and I have to say that the effort they had to go through to create the template did not yield significantly better results in my opinion.
In fact, I believe that templates are the right way to go in 95%+ instances that I do not offer the creation of a custom template by my company. I'm happy to do some like customization to existing templates when it makes sense.  
---
Enjoy this post?
Please consider sharing it with other people who might be interested in this type of content.
Or, if you have suggestions for topics you'd like me to cover just hit reply and send me your suggestions.