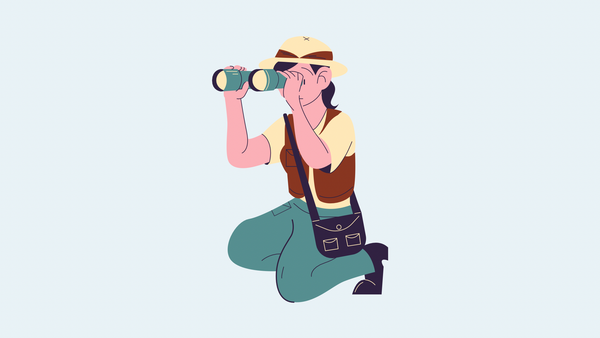 I need a startup scout
I'm looking for a startup scout to help me meet the next up and coming startup founders.
---
I'm looking for a few startup scouts to help me meet up and coming founders. Interested? Read on.
What is a startup scout?
Most people understand what a scout is when it comes to professional sports. Scouts are professionals who are paid to learn more about the upcoming generation of athletes. They learn their strengths and their weaknesses. Then they report that information to the professional team or teams they work with so that team can use that information in determining if they are interested in drafting the athlete.
A startup scout does practically the same thing. They are paid to learn about the next up and coming hot startup(s) and then introduce those startups to investors and other professionals.
Who makes a good startup scout?
Anyone that comes into regular contact with interesting founders can make for a good scout. This could be accountants or attorneys who provide services to startups. Another example is technology firms that build solutions for startups.
But, there are a few types of professionals that have more success. For example, you might be a startup founder yourself. By nature, startup founders tend to hang out with other people who are entrepreneurial. Other good examples include university students that are part of entrepreneurship programs, people who work at co-working spaces, and professionals that are part of startup accelerators, incubators, and pitch competitions.
What to look for in a startup
If you don't have much experience understanding what makes a good startup opportunity that's ok.
I have a free resource you can download that will teach you what startup investors look for in a startup.
This free ebook includes nine different things that causes most investors to take interest in a startup. They include things such as intellectual property and a strong team.
You can download the guide here for $0.
How to be a startup scout for me
If you are interested in connecting me with startups to see if I can help them in anyway, please use this form.
That could mean help in creating high-quality, investor-ready pitch decks and business plans or help raising capital through my investor network.
There are a few benefits to being a scout for my companies. First, we pay commissions on revenue generated. Second, you will learn more about the startup industry in the process.
Being a startup scout is a great way to earn some additional income and can even turn into a full-time opportunity as your skills grow. Not only that, you could use this experience to become a startup investor yourself one day.