How to finance real estate investing with loans
Today I am looking at how you can use loans in your real estate investing activities. Then Thursday I will touch on using investors.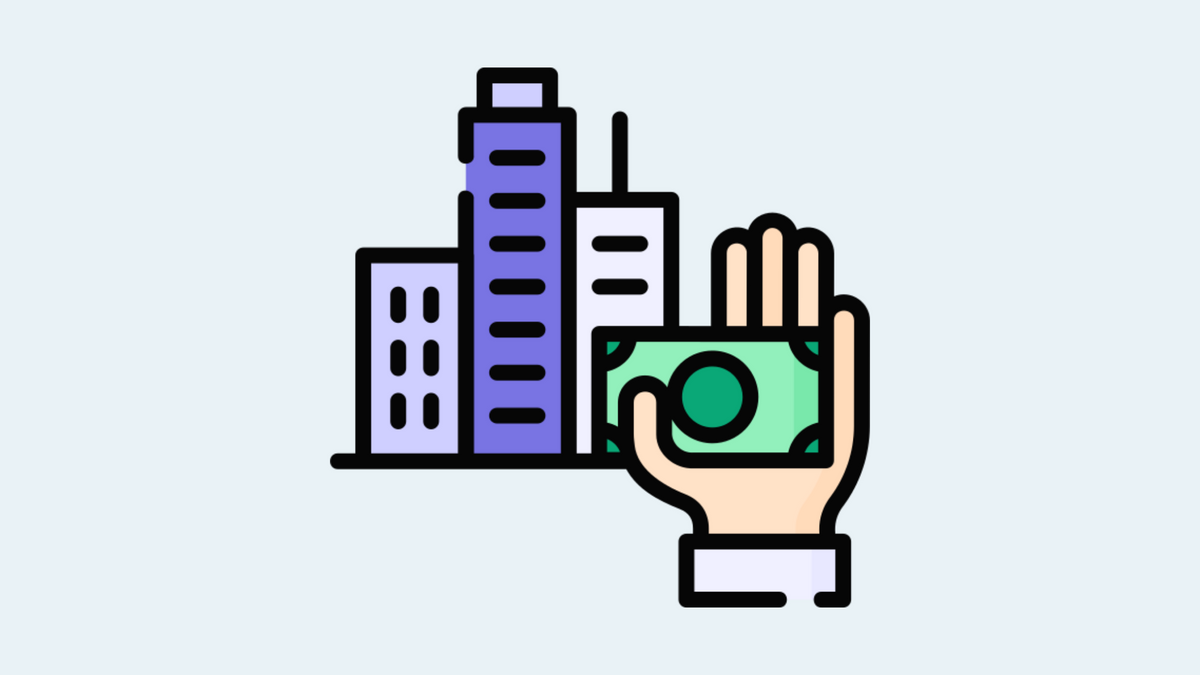 Real estate investing is an important component of any investment portfolio and can be a great way to build additional wealth. Over the last 5+ years, I have been fortunate to have experience in real estate investing through multiple avenues.
This week I am going to walk you through two main ways that people finance real estate investing - by leveraging loans and investors.
Today I will focus on how loans for real estate investing work based on both my own experience leveraging loans to buy real estate as well as my time as a banker who made loans to real estate investors.
We are going to start by looking at what lenders are looking for in order to approve a real estate investment loan and then talk about some of the specific types of loans that could be available to you.
One more note - most of what I share this week will apply to both residential and commercial real estate investing. But there are some nuisances that I will not be diving into at this time.
What lenders look for in a real estate investing loan  
Let's revisit one of the standard things I teach entrepreneurs when it comes to the various forms of financing a business venture. Here's the key thing to learn.
😎
Investors are future-focused, while lenders are history-focused
That means that investors are looking for what you say you will do. Lenders are looking for what you have accomplished. Relating that to real estate investing, lenders are looking at the "ability to repay". This means that in order to get approved you are going to need to prove that you have the ability to pay the loan back. That happens through sources of repayment.
Traditional lenders (banks, credit unions, etc.) are looking at your cash flow as the primary source of repayment. Meaning, do you have enough income to cover not only your existing personal and business expenses but also the new loan payment.
After cashflow lenders will look for a secondary source of repayment which is typically your collateral. Or, in this case, the real estate that you are purchasing. Here the lender will limit their risk by reducing the amount of the loan they are willing to give against the collateral (the property). This is called Loan-to-Value, or LTV. Which is based on an appraisal of the property. For example, as a general rule, some lenders will ask for less and some more, you can count on needing to put down 20% towards the purchase price of the property. When we bought our first rental property we put down 30%+. That was a strategic decision. We had access to that kind of downpayment and, more importantly, I knew that the more we put down the easier the approval would be. I wanted to establish a strong relationship with the lender so that when we bought more properties they would, hopefully, offer better terms. It worked like a charm.
Beyond looking for multiple sources of repayment, lenders do review other characteristics of your loan request. They will pull both you and your business' credit, they will ask the purpose of the loan (hold the property for rent/lease or flip), and, for commercial properties, things such as surveys and environmental reports.
✅
The real key to getting your loan approved are 1) demonstrating enough cash flow to be able to repay the loan; 2) a strong LTV.
Specific types of real estate investing loans that are available
This section will be skewed more heavily toward residential real estate investing loans.
Conventional loans
These are loans that are offered through private lenders, not a government-sponsored entity. They are further broken down into conforming and non-conforming loans. The latter are loans that don't meet typical market guidelines.
Think of conventional loans as what most people have for a mortgage. It's a 30-year low at market rates and the borrower put some money down. If they put less than 20% down they pay mortgage insurance.
Conventional loans can be used to buy investment properties. However, the terms (such as the rate and LTV) may not be as good as when buying your personal residence.
FHA loan
Federal Housing Administration loans can also be used to buy investment properties with 1-4 units.
FHA loans are great for borrowers who cannot meet the requirements of a conventional loan, such as lower credit scores.  However, FHA loans typically have a higher total cost of borrowing (APR) costs and have stricter property requirements.
Veteran Affairs loan
If you are a military veteran then you might qualify for a VA loan. Zero downpayment is required and zero mortgage insurance.
Home Equity loan
You can use the equity, or additional value, in your primary residence to buy investment properties. Here your primary residence serves as the collateral and the loan is based on its value rather than the investment property. A lot of investors I have worked with like to use home equity loans because they are able to get the loan setup before they have found a property to purchase and then have quick access to cash in order to make a fast investment decision.
---
As with any type of debt, you need to be careful about leveraging debt to buy investment properties. Just because a lender will approve you for a loan doesn't make the purchase a good decision. For example, think of all the landlords that were not getting paid rent during the period when the US government had issued an eviction moratorium.  
---
Enjoy this post?
Please consider sharing it with other people who might be interested in this type of content.
Or, if you have suggestions for topics you'd like me to cover just hit reply and send me your suggestions.