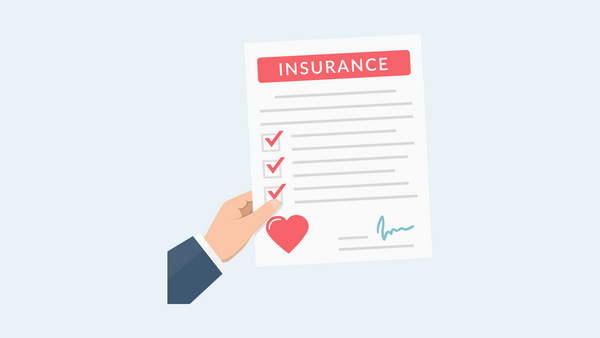 Why People Hate Indexed Universal Life (IUL) Insurance
Indexed Universal Life (IUL) Insurance is very polarizing. The truth is that it's just another tool in the financial toolbox that is right for some and wrong for others.
---
From time to time, I like to research various financial products. With how broad the financial industry is and the number of experts out there, it is easy to come across varying opinions.
For example, well-known financial guru Dave Ramsey only supports term insurance. If I had to summarize his stance in my own words, it would be that he feels life insurance shouldn't be considered an investment vehicle.
My stance is different, based on life experiences. I've witnessed whole-life policies work well in two instances with direct family members.
There is another type of permanent insurance that is very polarizing for financial professionals.
Indexed Universal Life (IUL) Insurance has recently gained popularity in the insurance industry. It's a type of permanent life insurance offering policyholders flexibility and growth potential. However, many people are still wary of IUL insurance despite its potential advantages.
I'm going to share both sides of the debate. To be transparent, I do use IULs with clients in my practice when it makes sense for their portfolio.
---
Why People Dislike Indexed Universal Life Insurance
Complexity
One of the reasons people dislike IUL insurance is its complexity. Unlike term life insurance, which is straightforward, IUL policies are more complicated, and it can be difficult for policyholders to understand how they work. Policies can have various features that impact the product's performance, including caps, floors, participation rates, and other factors. This complexity can be overwhelming and cause confusion for policyholders.
Fees
Another reason people dislike IUL insurance is their fees. The insurance company may charge administrative fees, rider fees, and other charges, which can eat away at the policy's cash value. This can lead to policyholders paying more than anticipated, causing frustration and distrust in the insurance company.
Limited Returns
While IUL insurance policies offer growth potential, the returns can be limited. That's because you are trying to accomplish a lot with an IUL. You are combining life insurance and an investment vehicle. The policyholder's returns are based on the performance of an index, which means that if the market is down, the policyholder may not receive any growth. The insurance company may also have caps on returns, limiting the policyholder's growth potential.
Misleading Illustrations
IUL insurance illustrations can be misleading. Insurance agents may show policyholders an illustration that projects high returns, but the reality may differ. Illustrations can be based on optimistic market conditions that are unlikely to occur, which can lead to unrealistic expectations and disappointment. To combat this, when I build an illustration, I use a rate of return below the return that the index has historically posted. For example, if the index I'm using has a historical return of 11%, I will often build the illustration with a 5%-6% return to be conservative.
---
Arguing the Benefits of Indexed Universal Life Insurance
Despite the reasons why people dislike IUL insurance, it has several benefits when used for the right client.
Flexibility
One of the biggest advantages of IUL insurance is its flexibility. Unlike term life insurance, which has a fixed term, IUL policies are permanent and provide coverage for the policyholder's lifetime. Additionally, policyholders can adjust their premiums (this point is key) and death benefits as their needs change. This flexibility allows policyholders to tailor their coverage to meet their specific needs.
Tax Advantages
Probably the most important benefit is that IUL insurance policies offer tax advantages that are not available with other types of insurance. The policyholder's cash value grows tax-deferred, which means they don't have to pay taxes on the growth until they withdraw it. Additionally, policyholders can take tax-free loans from their cash value, which can be a useful tool for retirement planning. If you have heard of the term "family bank," which was made popular by the Vanderbilts and others, that refers to using a max-funded IUL as a personal tax-advantaged piggy bank.
Growth Potential
While the returns on IUL policies can be limited to market performance, they still offer growth potential. The policyholder's returns are based on the performance of an index, which means they have growth potential when the market is up. Additionally, some policies offer uncapped growth potential, which can provide higher returns than traditional fixed-income investments.
Death Benefit
IUL insurance policies provide a death benefit that is paid out to the policyholder's beneficiaries when they pass away. This death benefit can be used to pay for funeral expenses, outstanding debts, and other expenses that the policyholder's loved ones may incur.
Long-Term Care Benefits
Some IUL policies offer long-term care benefits, which can be a valuable tool for policyholders. If the policyholder needs long-term care, the insurance company may pay a portion of the death benefit to cover those expenses.
---
I think IULs are simply another tool in a financial professional's toolbox that can be used in the right circumstances to help people accomplish their financial goals. They aren't right for everyone.
Where I believe many financial professionals go wrong, as they do with other products, is that they often default to recommending a product, such as an IUL, even if it is not the best tool to use to accomplish the client's goals.
That's exactly why I got into the industry. While managing some family money, I've worked with advisors who defaulted to the same products for every client.
I want to be different.
I want to help people take control of their money and put it to its best use. I want to help people remove the stress that comes from poor financial management.
---
If you haven't heard, my goal in 2023 is to help 10,000 people build financial plans so that they can accomplish their financial goals.
Over 350+ people have already accessed my free financial planning course.
If you'd like to build your own financial plan in under an hour, click the button below.