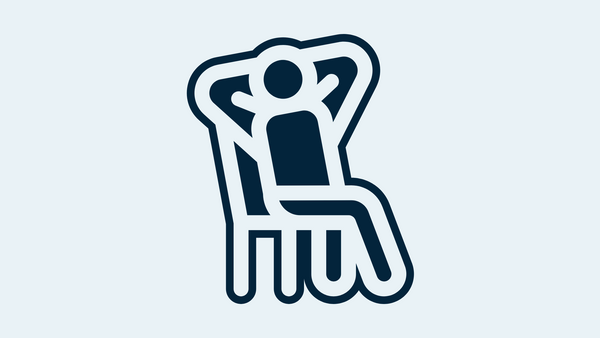 Our Economy is Built Around This
Consumers, including me, just love to pay for convenience. But at what cost? Without those industries where would our economy be?
---
Timing is everything. For the past two days, it has been easily north of 90 degrees where I live. Today it reached 95 degrees. The heat index for tomorrow shows 105 degrees. 🔥
All of which is the perfect time for one's air conditioning to go out, don't you think? I do. After all, turning your entire house into a sauna is a great way to sweat out some unnecessary water weight. I've been reminded of my time cutting weight for my MMA career. What pleasant memories they are.
While the HVAC folks were here, a total of seven hours between two days, I couldn't help but think about how our lives are built around convenience. I mean, the air wasn't out more than about five minutes this morning before my Spidey senses went off and I noticed the change in air temperature.
That got me thinking about the service industry and my dependence on those providers. I don't think I am alone. In fact, I know I am not.
Just think about the sheer number of service providers who have businesses because most of us have tasks we don't want to deal with. So, much so that we will pay other people to do those tasks for us.
Here are a few examples:
We have mowed our own yard for decades. Just last month we decided to hire that out. It is a true luxury. If you know, you know.
People pay others to drive to a restaurant, pick up their food, and deliver it to them. I've used services like DoorDash a total of once. I get it though. Having my Chick-fil-A magically appear at the front door of the office while I was in an all-day meeting was amazing.
We pay people to entertain us because heaven forbid we be bored. The level we will go to for entertainment is staggering. Just this week I was working on a new budget template (you can get a free copy here). Have you ever stopped to look at how much your monthly subscriptions add up? I did. It's frightening.
Walk into your laundry room. If you have a washer and dryer you are a consumer of convenience.
Those are four lowing hanging examples. I could go on for a while trying to make my point, but I think you get it.
Now, imagine all of those discretionary dollars spent across roughly 184 million people. Because that is exactly what one study found. That roughly 74% of people pay for items of convenience. To the tune of over $4,000 per person.

People likely pay for conveniences because they believe that 1) that convenience will save them time or money; 2) the task is too hard or they don't have the right skill set; 3) some people believe that outsourcing certain tasks actually frees them up to make more money.
Reading the Tea Leaves
Just look at the dollars spent on things such as pet walkers, etc. That's right, the graph below shows just under $51 billion dollars. It is 3x that number for home services. I'm glad to have contributed this week.

We've created entire industries because of our need for convenience. ****I would even say that our economy is propped up by those industries. Yet, they will be the first industries to take a hit during tough economic times. Discretionary spending is one of the first places that people cut back when times are tough.
---
By the way, I just published, like 30 minutes ago, a free Excel-based budget template in case you, like me, are starting to think about managing your money a bit better during these challenging economic times. You can get it, for FREE, BY clicking the button below.