One of the things that I regularly do in my day job as a product manager and when I am consulting with startups is research competitors. While I do believe that businesses should focus on their own business model instead of copying competitors, I also believe that you can't simply ignore the competition.
Researching competitors is always challenging. It can be time-consuming. Particularly if you don't know about the tools I will highlight today.
Some of these resources are free. Others come at a cost.
---
Tools for researching competitors
Online search
If I am new to an industry, I always start with a good, old-fashioned internet search. Google is your friend here.
For example, I went to Google and typed "Top companies in climate control." You can see in the image below that the search returned a nice list of companies to start researching.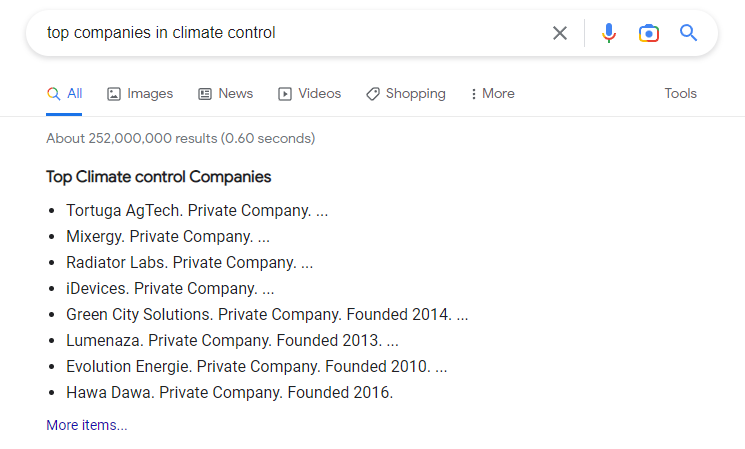 One thing you need to be careful about is that the companies you find may not be the best fit for what you are looking for. Still, it's a good place to get started.
Cost = Free
---
Keyword research
Next up, I dive into keyword research. I develop a list of words or phrases that customers might enter into search engines. I then use a service I bought a lifetime subscription to years ago called Serpstat.
Not only can I use this service to research keyword volumes and how those keywords are trending…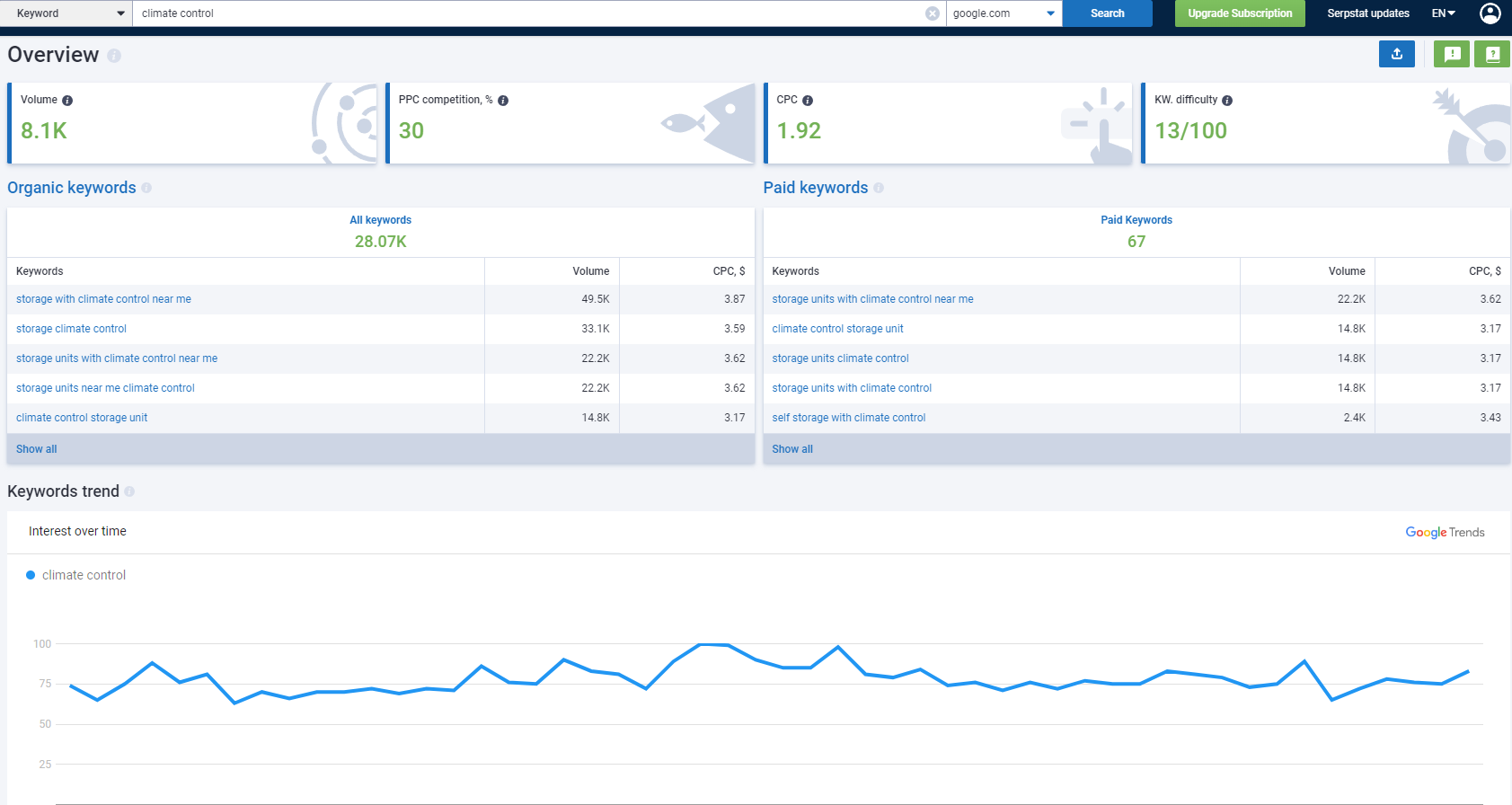 It will also show you who the top competitors are in online ads for those keywords.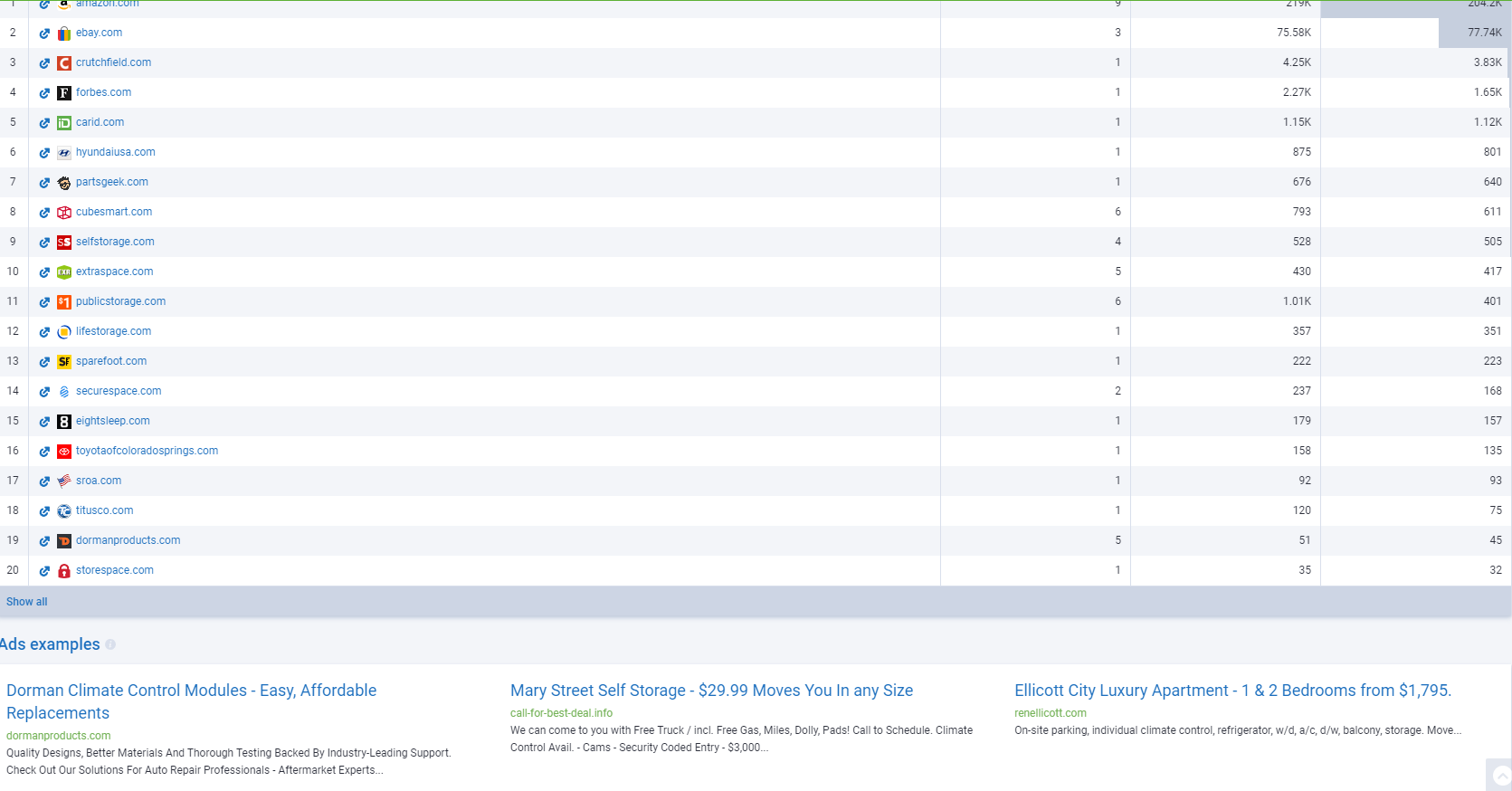 Cost = Free limited searches; $55/month (affiliate link)
---
Website performance comparisons
Once I know who the main competitors are, I take a look at their websites. For this, I use SimilarWeb.
Not only will SimilarWeb tell you the volume of visitors to a competitor's website, but it will also tell you how long people spend on that site and other comparison metrics.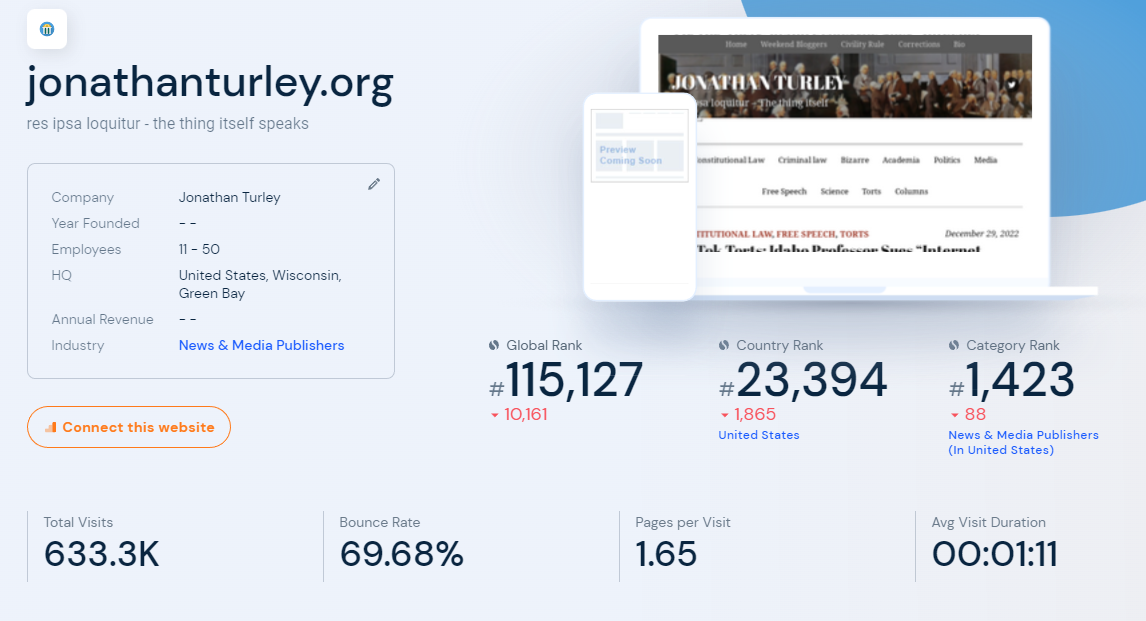 It gets even better. SimilarWeb also has a section on demographics. So, you can tell who your competitor's websites are attracting.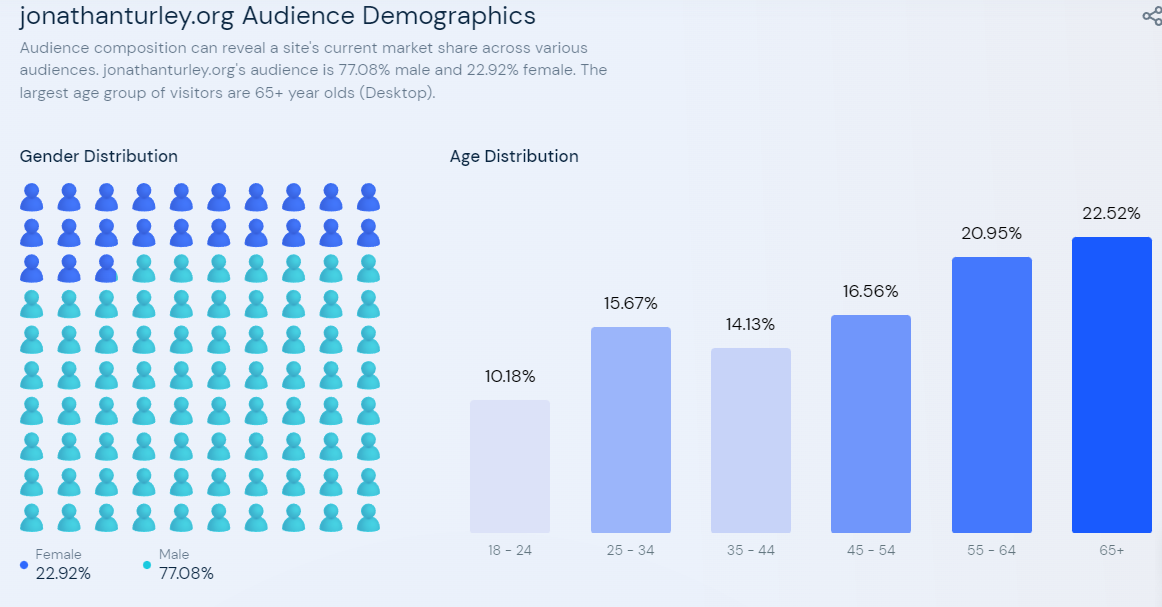 Cost = Free limited searches; $167/month
---
Your secret weapon in competitor research
So far, we've looked at desktop research resources. Now it's time to break out our secret weapon.
A lot of entrepreneurs see customer interviews as a way to learn more about how their prospects feel about their own products or service. However, customer interviews can be just as much about competitor intel.
There are plenty of ways to get in front of prospective customers. You can go door-knocking, set up in public places, or attend conferences.
Here are a few examples of questions I use in customer interviews to learn how they view my competitors.
What do you like about their products or services?
What do you dislike about their products or services?
How do our competitors' products or services compare to ours in terms of quality, price, and features?
Have you paid for a competitor's products or services, and if so, why?
What factors influence your decision to use one of our competitors' products or services over ours?
How did you learn about our competitor's products or services, and do you find their marketing efforts effective?
What sets our competitors apart from us in the eyes of the customer?
Cost = Free minus your time and energy
---
How to get pricing intel
Finding competitor pricing intel is often the hardest part of competitor research. Will it is common in Software-as-a-Service (SaaS), companies may not publicly share their pricing.
There are a few companies that can help you with pricing intel.
Two that I discovered are PriceShape and Price2Spy.
To be transparent, I've never used either. They do look interesting, though. I could see either being helpful with e-commerce stores.
---
Enjoy this post?
Please consider sharing it with other people who might be interested in this type of content.
Or, if you have suggestions for topics you'd like me to cover just hit reply and send me your suggestions.