Interested in being a freelancer?
In this special 7-day email course, I'll teach you everything you need to know to start a business as a freelancer!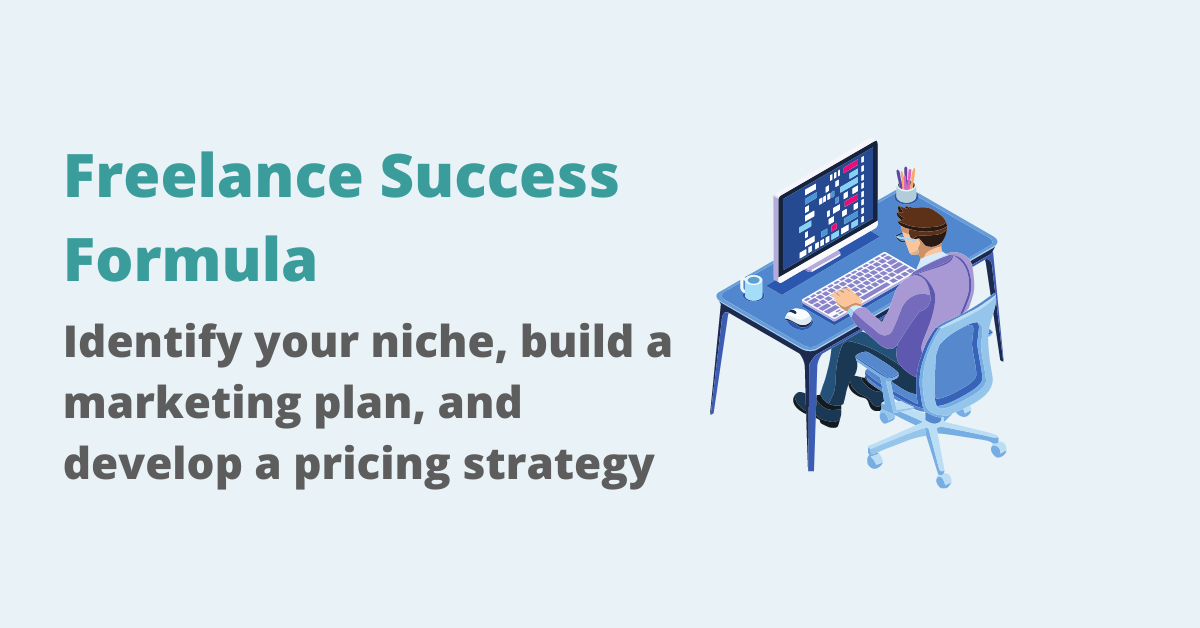 Are you interested in freelancing but don't know where to start? Look no further than the Freelance Success Formula. This free, seven-day email course will guide you through the process of becoming a successful freelancer.
Each day we will explore what it takes to be a successful freelancer, including:
The growing freelance market and the importance of setting clear expectations for your freelance journey.
Three critical questions that will help you determine if your freelancing goals are realistic.
The role of passion in your freelance business.
The benefits of selling services first before moving on to products.
My favorite marketing strategy.
How to build out a pricing strategy.
The tools I use in my own freelance business.
With the Freelance Success Formula, you will gain the tools and knowledge needed to start and grow your freelance business. Don't wait any longer to pursue your dreams of freelancing. Sign up for the Freelance Success Formula today.
---
Subscribe below to get immediate access to the course!