From the C-suite to Product; How I got here and what you can learn from that
I've been blessed in my career. But, I stumbled into product management from the C-suite at a bank. Here's how I got here.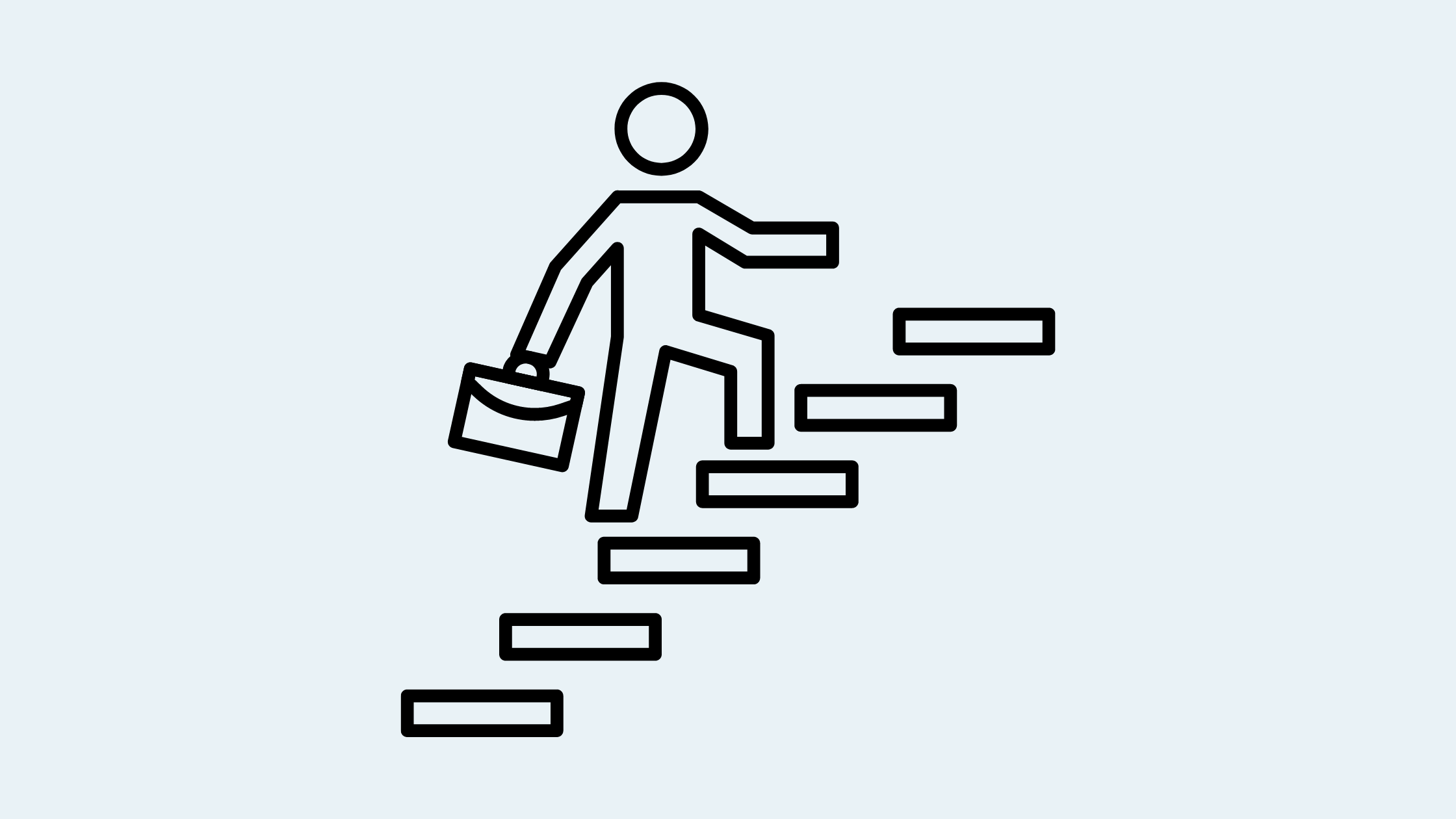 I spent my early career climbing the corporate ladder in the banking industry. Like a lot of people, I never planned on becoming a product manager. Hell, I didn't even know what one was or did.
Here's my story of how I ended up in product and some questions to consider if you are ever asked to take on a product role.
---
My path to product
In June of 2001, I moved back from living in and teaching English as a second language in Japan. Prior to moving overseas, I had held various jobs. I spent time teaching martial arts, working in Marketing departments (which is what my undergraduate degree is in), managing a family restaurant chain, and selling automobile insurance over the phone.
When I returned, I took time to think about the type of work I wanted. I eventually ended up getting a job as a financial advisor. The cold-calling the company required turned me off to that industry.
One of the other financial advisors in the office took a banking job as a financial consultant. After reconnecting with him to hear how he liked the job, I decided to make the same move.
Starting out as a financial consultant was great because you aren't specialized. Instead, you ran teller transactions, processed loan requests, and more.
From there, my banking career continued as I progressed to head teller → assistant branch manager → small business lender → commercial lender → Chief Lending Officer.
My next career move brought me from the C-suite to working at a publicly-traded company that builds software for banks and credit unions. My first role at that company involved providing research, M&A due diligence, partnership negotiations, and general thought leadership to the President of one of the company's three divisions.
Less than a year into that strategic analyst role, I was recruited to take on a product management role over that same group's lending products.
My initial exposure to the product management profession wasn't great. The division I worked in had its resources chewed up by a high-priority project. That meant that in three years or so of being a product manager, my team only did one major product enhancement.
Still, I was kept busy researching and planning for future large projects, such as a new mortgage investor servicing product.
Eventually, the same divisional President that I did my strategic analyst work for was promoted to Chief Technology Officer of the entire company and called me up to come work for him. During our two-plus years together, we wrote multiple business cases that led to the approval and internal funding of the largest product build in the company's 45-year history.
I was once again put into a product role. This time tasked with building out the product team that would work on that product build.
---
Considering a product manager role? Ask these questions
I have consistently heard stories about people being thrust into product roles. Some, whether they like the idea or not. That is not necessarily a bad thing. It's a great profession. For those of you that don't know much about product management, I tell people that there are two groups that build software. There are engineers that write the code that tells the program what it should do. Product managers tell the engineers, and business analysts, the why and the what of the product.
If you are ever being thrust into a product role, we call that being "voluntold," or you want to become a product manager, here are some of the questions I would ask.
Role responsibilities: Is this a go-to-market/growth or technical product role? At some companies, like the majority of the PMs at my company, they fill both roles.
Reporting structure: Who will I report to? Is this an individual contributor role or a management role? Will the business analysts report to me or someone else?
Product Owner: is there one? Are you the defacto Product Owner, or is someone else?
Authority: will you have the authority of decisions made for the product, or does someone else?
Resources: does the team have enough resources to build everything it has committed to? Are more resources being added or taken away?
Product phase: Is the product you will manage in an introductory phase, growth phase, maturity phase, or decline phase? This will tell you a lot about the work you will do and the resources you will/will not have.
Use of contractors: does the team use outside contractors? Doing so can add a layer of complexity to the work you will do.
Subject-matter experts: who are they? Are they accessible?
Processes: ask to see the company PDLC (product development life cycle) and SDLC (software development life cycle) documentation. Are they using processes you are familiar with, or at least feel like you understand conceptually if you are new to a product role?
Penetration: how many customers use your product? How fast is that user base growing or declining?
---
Those questions should give you a good start. The key is to understand what you are getting yourself into. Product management often feels like you are a "jack of all trades, master of none." Especially in product organizations where the roles and responsibilities aren't well defined, and neither are the success criteria.
I can tell you that my product journey has had its ups and downs. But, it is a rewarding profession and one that is in high demand. If you doubt that at all, simply Google product management jobs and look at all the high-profile companies that hire PMs.
Not only are PMs compensated well, but the career path is also healthy. People such as Satya Nadella of Microsoft, Sundar Pichai of Google, and Chamath Palihapitiya spent time as PMs.
I hope you will consider subscribing and following along as I "product in public." You'll get a chance to watch nearly near-time as I lead this team, establish best practices, and progress in my career.
---
Want more out of your subscription to the Product in Public Newsletter? Consider upgrading to a paid membership to get access to member-only posts and live online events.