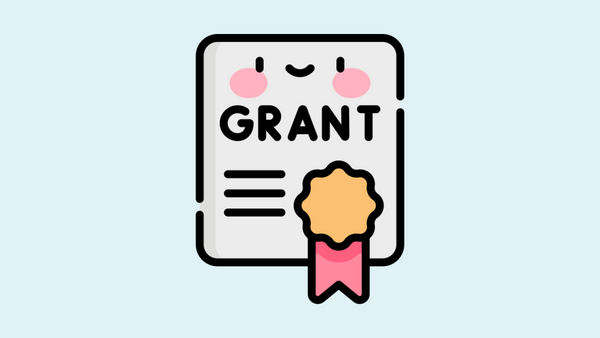 Small Business Grants That Are Still Available
---
When COVID-19 was at its height the U.S. government decided to offer small business grants and loans in the forms of the Paycheck Protection Program, where it lent out more than $780B, and by relaxing the criteria for the already existent Emergency Injury and Disaster Loan (EIDL) program.
While PPP loans are no longer, the EIDL program is still available. Keep in mind that, like the PPP, the EIDL is a loan that has to be paid back. Unlike the PPP, the EIDL program was not forgivable.
There is good news if you are looking for small business grants. Many states, through federal funding and some of their own funding, are offering grants to business owners that are struggle still due to the long lasting effects of COVID-19, issues with the supply chain, and more.
State-specific small business grants that are currently available
Indiana has announced that is is expanding access to its Small Business Restart Grant Program. The program has had at its disposal nearly $100M in state funding. Those businesses that are eligible can use approved funds for things such as payroll, insurance, and rent.
Chicago announced in October that it is using federal funds for its Chi Biz Strong initiative. Through the program businesses can receive as much as $10,000 in "free" money.
There are plenty other states offering small business grants. I recommend contacting your state Department of Revenue, SBA office through a Small Business Development Center (SBDC), or even trying your state Chamber of Commerce to get pointed in the right direction.
Gender-specific small business grants
In my search for more small business grant resources in my own state, Tennessee, to share with you I stumbled across the WomensNet grant.
The Amber Grant for Women sees $10,000 granted to a female entrepreneur every month. There is also a year-end grant of $25k given to one of the monthly winners.
Another female grant opportunity is available through the Women-Owned Small Business Federal Contracting program, or WOSB. Each year the U.S. government seeks to award 5% of all government contracts to female owned and operated businesses.
Small business grants for disadvantaged businesses
Similar to the concept of the WOSB program, businesses that have received the 8(a) certification from the government are considered socially and economically disadvantaged businesses. Those certified under this program are eligible to receive preferential treatment as it relates to obtaining government contracts.
Science-based small business grants
I've talked about both SBIR (Small Business Innovation Research) and STTR (Small Business Technology Transfer Research) grants in the past. So, no sense in repeating too much of that information here. Be sure to check out my past content on the topic here.
One more thing to understand about small business grants
There is a catch with most of these programs. You will generally have to go through a pretty strenuous application process to approved for any of these grants. For example, the business incubator that I use to manage for the city was full of science-based, biotech and life sciences startups. Most of them were funded by SBIR or STTR grants. I can tell you that the application process was very in depth. Including the need to prepare the equivalent of a business plan to justify the grant money.
Just know that nothing is ever really free. While you may not have to pay these grants back there are thing you have to do to get approved and sometimes even to satisfy the conditions of these small business grants.